Who needs a reason to have a chocolate milkshake? Well, if you do – today is it!
It's National Chocolate Milkshake Day – September 12th!
Here's some ideas on how to celebrate…
Basic Chocolate Milkshake Recipe:
4 scoops (about 2 cups) chocolate ice cream
3/4 cup cold milk
2 Tbs Hershey's syrup (for extra chocolate!)
2 maraschino cherries, stems removed (optional)
Whipped topping (optional)
Directions
1. Place ice cream, milk, syrup and cherries in blender container. Cover; blend until smooth.
2. Garnish with whipped topping and cherry, if desired. Two 10-oz. servings.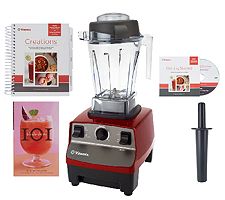 One of my dear friends Devon Warren, from Fort Worth, Texas invited me over one night and we made this heavenly dessert, I could not believe how incredibly easy and delicious this cake was! This has to be hands down my favorite cake recipe ever!! She has graciously given me her blessing to share this wonderful dessert with you. The nice thing about this recipe is that there is very little clean-up! Make this for your family tonight and I promise you will not be disappointed!
Cake Ingredients:
1 1/2 cups flour
1 cup sugar
1/4 tsp baking soda
3 Tbsp cocoa
1 Tbsp vinegar
1 cup cold water
6 Tbsp vegetable oil
1 tsp vanilla extract
Directions:
Preheat oven to 350 degrees. Mix wet ingredients together in an 8×8 square baking dish.

Then, sift dry ingredients together and pour into baking dish. Mix all ingredients together very well using a fork.

Scrape sides often to make sure it's incorporated.

Bake for 30 minutes.
Topping Ingredients:
1/4 cup soft butter
2/3 cup packed brown sugar
3 Tbsp. milk
1/4 cup crunchy peanut butter
Directions:
Mix ingredients together, then spread mixture evenly on warm cake.

Set oven control to broil or 450 degrees. Place cake about 5 to 6 inches from heat and broil about 1 minute or until it bubbles and slightly browns.
If you want to make this into a 9X13, just double the recipe (a chocolate cake mix would work just as well). You are going to LOVE this recipe!!!
Did you know it really only takes 1 ingredient to make nut butter? Yes all you need is NUTS!
First off, place your nuts of choice in a food processor (you can toast your nuts first for about 15 minutes if you want a roasted taste), we used 1/2 cup raw almonds. Pulse the nuts to a powder consistency. Then, run your food processor for a few minutes.
Allow the nuts to relax for a minute or two, then run your processor again. You will notice the mixture will start clumping up.
Continue to repeat the process until you get a smooth nut butter consistency! From start to finish it took about 10 minutes.
Now you can add honey to sweeten, a pinch or salt, or enjoy by itself! You just made your own nut butter!!!
NOW, I was really wanting to make some NO-Bake Energy Bites, and this was the perfect compliment to my recipe: don't these look DELISH! They are super good for you too (well maybe if you used dark chocolate), here is the recipe:
Ingredients:
1 cup oats – I buy organic in bulk section at WinCo around $.90/lb
1/2 fresh ground flax seeds – I buy in bulk section at WinCo around $.80/lb
1/2 cup nut butter – homemade
1/3 cup honey – I buy at Costco, 5/lbs for $12.89 *stock-up price
1/2 cup chocolate chips of your choice – I just bought some at Grocery Outlet for $.99 *stock-up price
Directions:
Mix all ingredients together in a bowl (I did lightly pulse chocolate chips first), then cool mixture in refrigerator for at least 1 hour or overnight. This helps soften the oats and makes the mixture easier to form. Then roll mixture into balls and your ready to serve. Store in refrigerator for snacking to help give you a boost of energy!
WOW, every kids DREAM cake! Ice Cream sandwiches have been on sale lately for between $2.00-$4.00 and you'll continue to see them on sale through the summer. Here's the recipe:
Ingredients:
12 ice cream sandwiches, softened

1 aerosol whipped cream can

1 12-ounce jar chocolate fudge topping

2 bags (about 16 ounces M&M candies)

1/4 cup chocolate syrup

nuts (optional)
Directions:
Place candy pieces in plastic bag and strike with heavy spoon to coarsely chop.

Arrange 4 ice cream sandwiches long sides touching on a flat serving plate. Squirt an even layer of whipped cream over top, making sure whipped cream extends to outside edges for best appearance.

Sprinkle 1/3 cup chopped candy pieces on whipped cream

Repeat layers twice. Garnish top as desired.

freeze 6 hours or until firm. Cut with serated knife

Variations:
Vary candy colors and choices to represent holidays or special occasions throughout the year. Use birthday candles with holders for a special birthday cake.

Use two layers of two sandwiches each, and let kids assemble their own creations.
Thanks, justapinch
Take a good ol' mini ice cream sandwich, put a popsicle stick on one end, and coat the ice cream in patriotic sprinkles! LOVE because it's easy, affordable, and I don't know anyone that doesn't like these little bites of goodness!
*A typical store brand box of ice cream sandwiches costs between $2.00 and $4.00! I know Walmart's Great Value is $2.98 for 12pk, and they carry 97% fat free ice cream, sugar-free, and different flavors too. Enjoy!
***If you can't find the mini ice cream sandwiches, no worries just buy the regular size and cut them in half.
Thanks, Family Fun