Sierra Mist 12 Packs Just $1.25 & Green Ghouls Punch Recipe
Posted by Jackie on October 1, 2014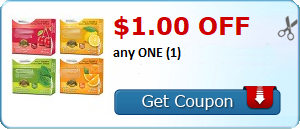 This week at Target Sierra Mist 12 packs are on sale 4 for $10! Here's a way to get them for $1.25 each.
Scenario:
Buy 4 Sierra Mist 12 packs, 4/$10
Total, $6.00
*Updated – check your ibotta – I had a $1.00 rebate on 12pk and $0.50 on 2 liters!
Here's a cool recipe punch idea for Halloween:
Photo Credit: Parent Magazine
Green Ghouls Punch
1/2 Gal of Lime Sherbet
2 2ltrs of Sierra Mist (or 1 12pk of cans)
1 Frozen Can of Lemonade
Optional decoration: Squeeze red gel down the inside of 12 small, clear glasses. Let dry about 10 minutes.